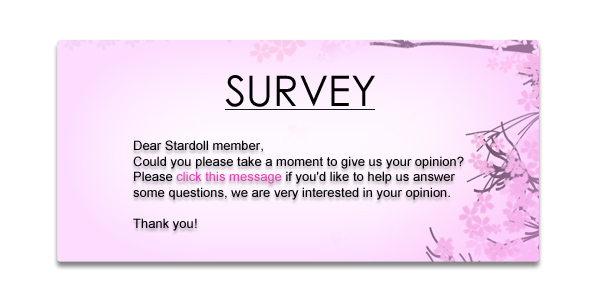 NAG # 1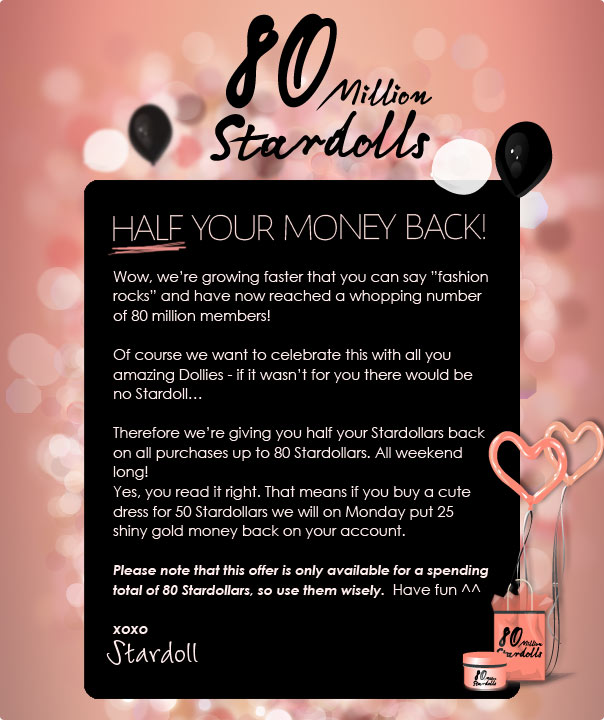 NAG # 2
SO...
First, they are asking us to do yet ANOTHER survey...?
AND they present us with a rather intriguing deal, but of course there is a catch! You only get HALF back! And only up to 80.... I don't know about you, but we should get ALL of it back, and it should be more then 80! UGH!
ALSO
We got 80,000,000 members today, and stardoll celebrated BUT the things are at the starplaza, and only ONE of the items are free!!! URG!



COMMENT!